I came across what seems to me like a bug when I was testing imports in WordPress. I just tried it in ClassicPress and it's almost the same.
So, by default, images are in month/day folders, and I had imported the theme unit test data. I wanted to see whether the image would use the date of the post or the date of the image or the current date. (this was actually for a WP forum question about why it wasn't using date of post)
I went to the Media Library and clicked on an image and only part of the file path is visible. The field is too short to show it all, so I clicked in the field and tried to scroll right using the arrow key, like I do in the Edit Image page.
But in this Attachment Detail modal, the arrow key is taken to mean you want to move to the next image instead of interacting with the field. The only way to get the full path is to double click it to select and copy it somewhere else.
The bug is the treatment of the arrow keys in the modal. Or maybe it's not being able to see the whole file path.
What do you think?
ClassicPress: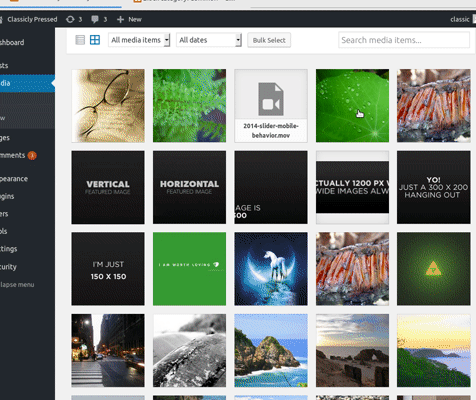 In WP, they have recently moved the file path from the top to the bottom, and changed the label from "URL" to "Copy link", with some JS to copy the path. I don't think it solves anything.
WordPress: