This is no longer the latest release of ClassicPress!
You can find the latest release at the top of the Release Notes subforum.
We're happy to announce ClassicPress 1.1.0. This release contains a new feature that we think the community will be happy with, as well as several months' worth of smaller bug fixes. It is available now.
New feature since 1.0.2
Add a new top-level Security page to the admin screen. This is a centralized place for plugins to register their security-related settings, to make them easier to find and audit. (details, documentation)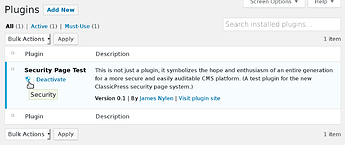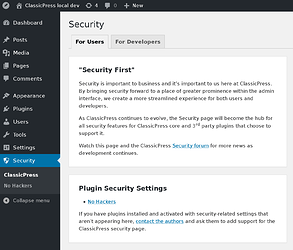 Minor changes and fixes since 1.0.2
Development improvements and fixes since 1.0.2
Download this release
Full changelog
The full changelog is available on GitHub.