I have found it's quite easy to use GitHub desktop to get a PR into my local copy of the repo (excuse probably wrong terminology).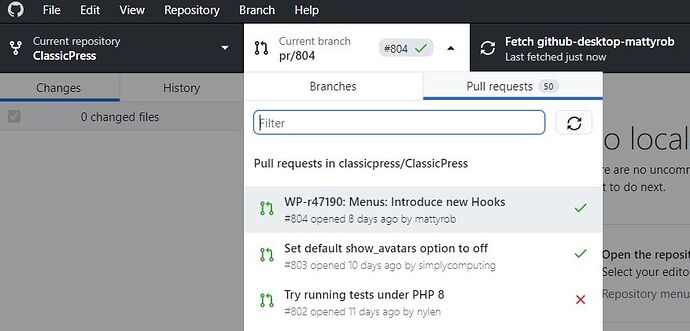 Now, I have a copy of a CP website in localhost using XAMPP. To test out the PR I can manually copy the files across from my GitHub folder to the website folder in xampp → htdocs.
Question: Is there some clever way to do this automatically, or does it need to be done manually?