I just installed ClassicPress on a (virtual) server but only have one language choice (English US) in Admin / Settings / General Settings > Site Language.
How can I get more options? (preferably Dutch / Nederlands)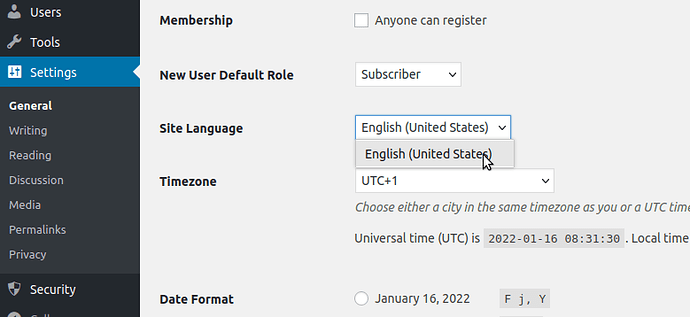 Possibility
It might be related tot the server settings, but in that case it would be good to know that this can't be related to ClassicPress.
Details
I'm running this LAMP configuration on VirtualBox 6.1:
ClassicPress 1.3.1
PHP 7.4.3
Ubuntu server 20.04
Apache 2.4.41
Mysql 10.3.32-MariaDB
(I installed it by simply using wget https://www.classicpress.net/latest.zip, unzipped it and changed directory and fie acces.)
Context
I couldn't find the same question by searching and also I may be a bit rusty, since I didn't do anything with webdevelopment, ClassicPress or WP since 2018


Just started up again.