Expected behavior
Update process should proceed automatically, quickly and smoothly.
Current behavior
On a few sites I have had to do manual upgrades. On one site the process freezes at "unpacking the update", on two others it freezes in maintenance mode at "Copying the required files".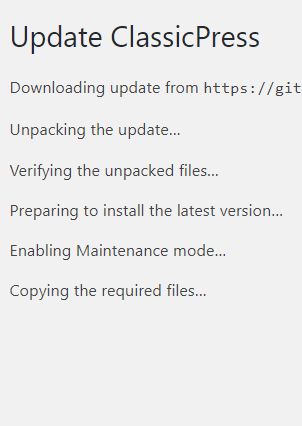 I have had to restore backups to get the site live again so can't upgrade to latest version.