I gave the sign-up link to someone and they couldn't join the Slack account. They get: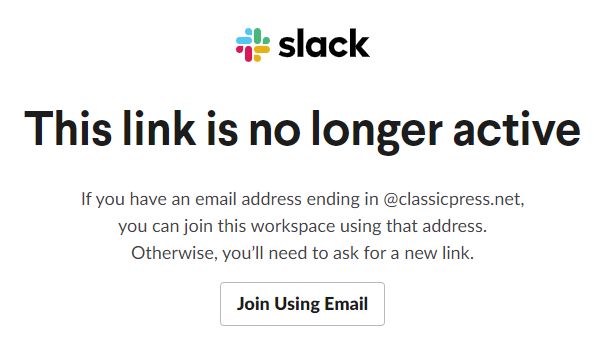 The invite must have expired, I'll get a new one set up!
Thanks for reporting. This is fixed now, thanks Wade!
Be sure to use https://www.classicpress.net/join-slack/, this redirects to a Slack invite link that we can update as needed. It looks like Slack may have changed the invite links to expire every 30 days, which is kind of annoying, but we'll be monitoring this for when it needs updating again in the future.
This topic was automatically closed 2 days after the last reply. New replies are no longer allowed.