I can't get to classiccommerce.cc and get a security error.
Is it working for others ?
Thanks
Yes, I can see the same error: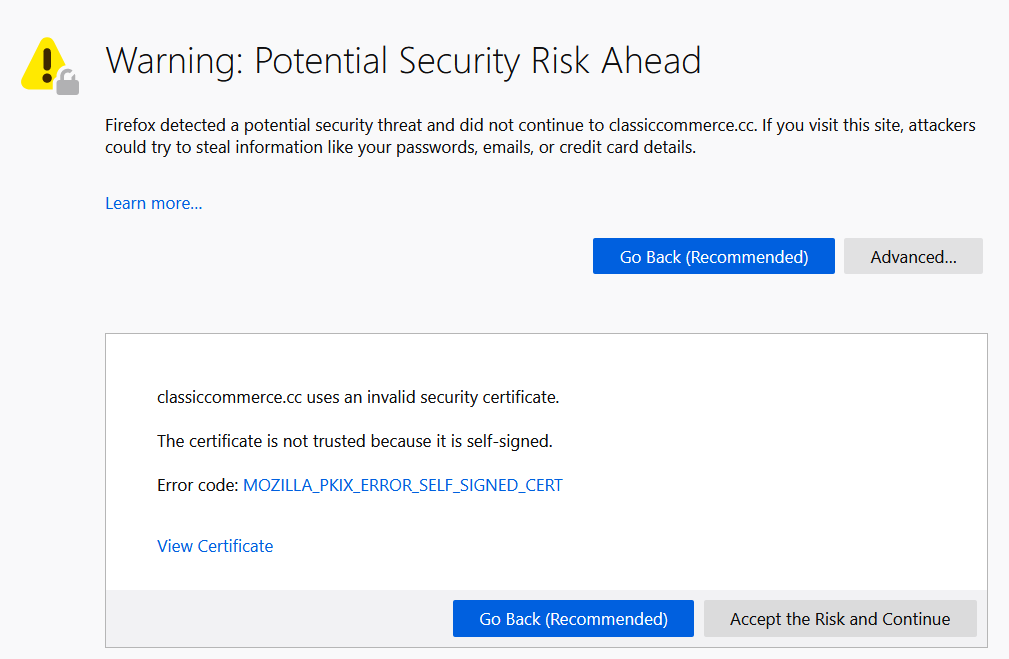 And by mistake I first went to http://classiccommerce.cc/ and it showed a page as if the domain is NOT registered!

Hello @KoolPal, the domain you speak of was community donated. Let me follow up with the person supporting to have this up and running.
Good to know People are using CC.
Domain was transferred to ClassicPress, so the organization owns it. It expires in 2023, but it looks like it still uses old nameservers. They just need to be updated.
cc @james, looks like we don't have it hosted yet, or did I miss it?
We are working on hosting classiccommerce.cc and cpseo.net on our own servers, should be done in a couple of days.
Yes, I noticed it went down months ago. I have set up the docs on another site so as not to lose them (especially all the snippets I collected).
Welcome back Oz.
I've just put https://classiccommerce.cc/ back up, and now we need to decide what to do with this new domain also. Let's settle that via DM.
This topic was automatically closed 2 days after the last reply. New replies are no longer allowed.