As many will know already, @james and I have been working with Softaculous over the past few weeks to get ClassicPress added to their one-click installer app.
Today, this finally happened. ClassicPress 1.1.2 can now be installed in "one click" via Softaculous, an app used by many hosting companies.
And here's what it looks like: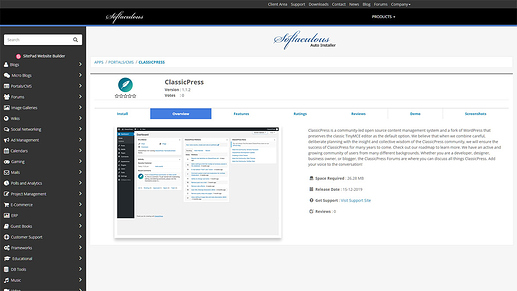 or have a proper look here: http://www.softaculous.com/apps/cms/ClassicPress
Just as a reminder, ClassicPress was added to Installatron in November.