Context
Provide more useful information in the "At a Glance" dashboard widget. This suggestion is really targeted at developers who manage a number of sites. They often need to quickly know more than the average user.
Edit: This could also be a candidate for the new snippet repository.
Possible implementation
My utility plugin extends the widget to tell me stuff that I really like to know "at a glance" when I go into the admin area of a site. This is an example (though I'm not suggesting we do all of them):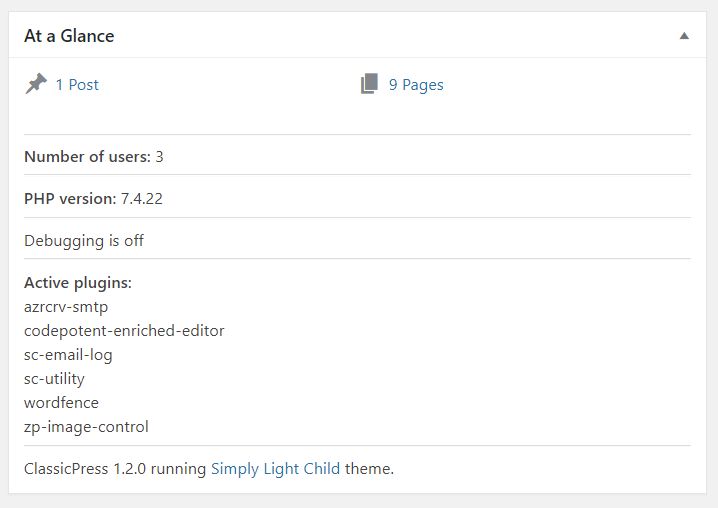 Will you be able to help with the implementation?
I can share the code I use but you may not want to see it. I expect it can be achieved much more elegantly. And note that if I got it working it can't be all that hard.