Totally agree. I'm actually torn because the "Only Categories" view is probably the most conventional, though it really has very minimal information.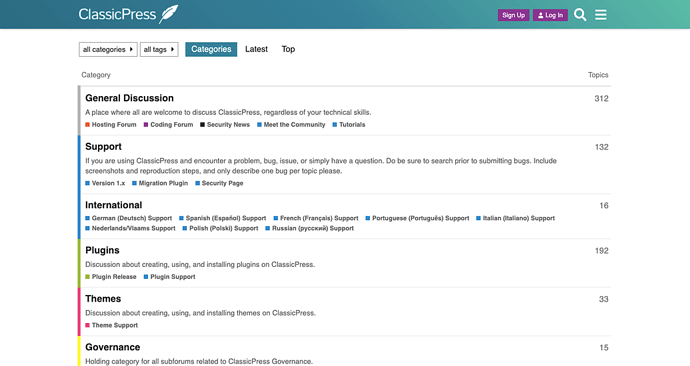 But I find the "Boxes and Featured Topics" to be the clearest and most intuitive (except I'd reorder the boxes). I love the way you instantly can see the nine main categories and at a glance you can tell what new posts there are in each. I would prefer it to show 4 or 5 entries in each category. Most people will only be interested in a small number of categories anyway.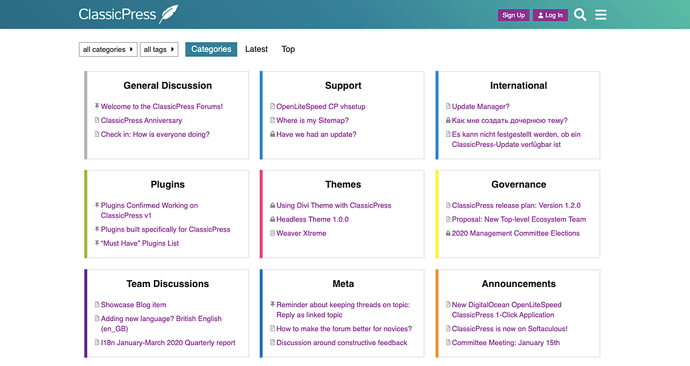 For the record, I'd order them… top row: General Discussion, Support, Announcements - middle row: Plugins; Themes, International - bottom row: the rest.