I have somehow managed to break my website.
We bought a domain, signed up to a host and then using their cPanel chose ClassicPress to design the site. Fastforward, site designed all set up ready to launch but there's a problem - typing in our URL took us to an old school directory type page and from there we had to select the /cms directory to get into the site. I called our hosting service and was directed to make a change in the general settings of classicpress, essentially I removed the /cms from the end of the URL pointing or something, I cant remember what it was called. Its the URL above the one that you set to be how you get into the edit page?? and since then it just doesnt work at all. I get an oops that page cant be found notice and the site is all white with just text links. I can't even get to the general settings area to try add that /cms but back to the URL.
Is there anyone who can help us? We are not complete noobs, but obviously not completely website savvy either.
###Expected behavior
My website should load like a normal website.
Current behavior
It loads with a white text based directory: (I could only add one pic so I put the next step's one)
When you click the /cms it makes the page load like this: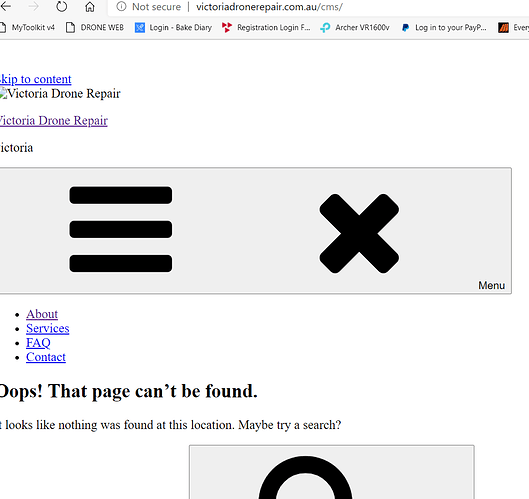 Possible solution
I think I messed with a setting somewhere and I dont know how to get back there to fix it.
Please can anyone help me??
Thanks!
Al and Nik