Context
ClassicPress by default sorts media uploads into year and month subfolders. This is a remnant of the days when WP was primarily a blog and new posts were being made weekly or monthly. Month folders are also created automatically which results in a lot of empty folders.
For many users, the first thing they do on a new site is to uncheck this and put all media files into one big folder. However, this can become unwieldy and cause issues with ftp when files start to number many thousands.
I think a good compromise is to keep the option but make it years only.
Possible implementation
I have started to implement this on my sites using a few lines of code in my utility plugin. I've just been testing it and it seems to work fine. There is no issue with older media that is still there in the previously created month/date folders.
add_filter( 'option_uploads_use_yearmonth_folders', '__return_false', 100 );
$year = date( 'Y' );
define( 'UPLOADS', 'wp-content/uploads/' . $year );

It would probably also make sense to modify the date selector dropdown box in the media library. I'm not sure how this works or how hard it would be, but I imagine it picking up both the previous year/month folders (if they exist) and all the images in the year folder, eg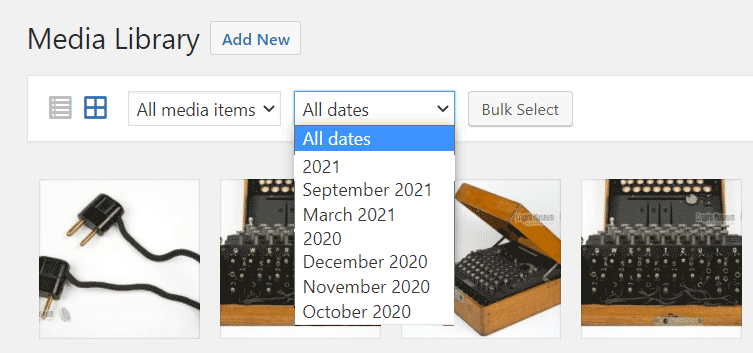 Or if it's easier, just pick up the years (ie include all images in the year and its subfolders).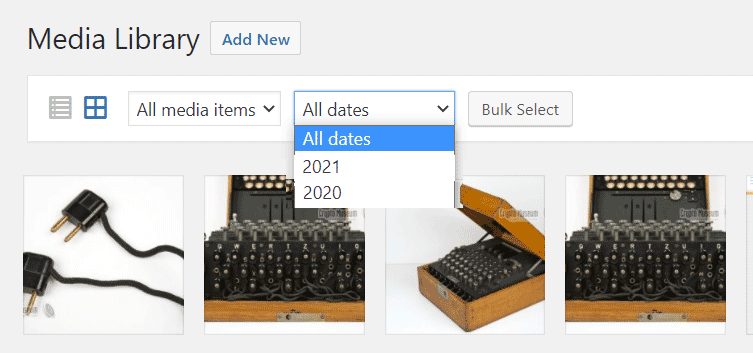 Will you be able to help with the implementation?
I can't help with coding, but I can test it out.