That definitely doesn't look right!

I can't reproduce it on Firefox, Opera, Safari, Chrome or Brave on Mac.
Are you on Windows?
Looks ok to me in Firefox. I guess this quote element is somehow getting transported out of its proper place for you: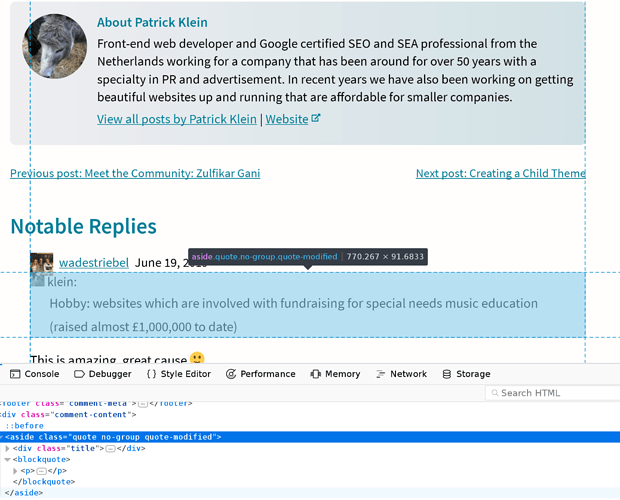 Hmmm… odd. It has now come good for me. I guess maybe I wasn't getting css loading fully?
I guess

Could be anything from Cloudflare to swamp gas in the ionosphere.
I've set this thread to stay open in case the issue comes back.
I thought cloudflare was just another name for swamp gas…