I've noticed a strange issue on my ClassicPress sites but not on my WordPress sites.
On ClassicPress sites, when Caldera Forms (free version) is updated beyond 1.8.4 (i.e. to 1.8.5 or above), the CSS breaks on its main admin page, like this: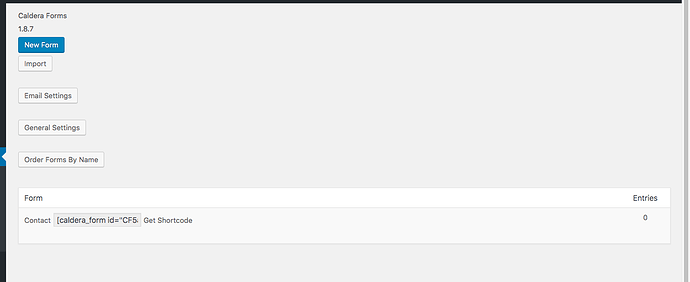 On WordPress sites the problem does not occur.
I've runs tests with all other plugins disabled and a stock Twenty Ten theme, and narrowed it down to the fact that Caldera's admin.min.css file is failing to be loaded on ClassicPress sites. When I checked the plugin source, I found that this style was still being registered, but other styles ('editor-grid'? 'baldrick'?) are different between the two plugin versions and I got stuck trying to untangle the dependencies in the wp_register_style and wp_enqueue_style calls in the plugin's classes/admin/assets.php file.
There are no errors generated in the log, and unfortunately the changelog on the Caldera plugin page doesn't talk about the changes to styles and scripts that clearly took place in 1.8.5. I also cleared browser cache etc, all the usual precautions.
Does anyone familiar with the under-the-hood differences between WP and CP fancy taking this on as a challenge and seeing if they can diagnose this properly? Caldera don't provide any support whatsoever for the free version and they haven't declared support for CP so I don't think reaching out to them would be productive.