Hi,
I upgraded to 1.0.0 rc1.
The site works normally, but I find too many errors 500 in the logs. These errors occur when you access the site administration. However, the administration seems to be working normally.
Most bugs come from queries similar to this:
[20/Feb/2019:22:20:03 +0200] "GET /wp-admin/load-styles.php?c=1&dir=ltr&load%5B%5D=dashicons,admin-bar,common,forms,admin-menu,dashboard,list-tables,edit,revisions,media,themes,about,nav-menus,wp-pointer,widgets&load%5B%5D=,site-icon,l10n,buttons,wp-auth-check&ver=cp_7090ac28 HTTP/2.0" 500
This was not caused by the upgrade, similar errors were in the last beta and WordPress, but there were fewer.
I also add a photo of the recent queries whit errors.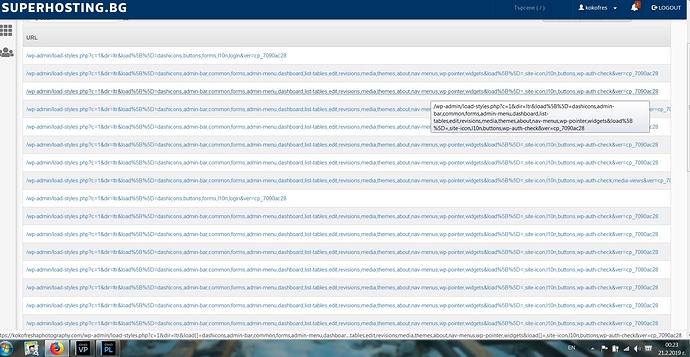 I will enjoy some guidance