When I go to Tools > Import I see this: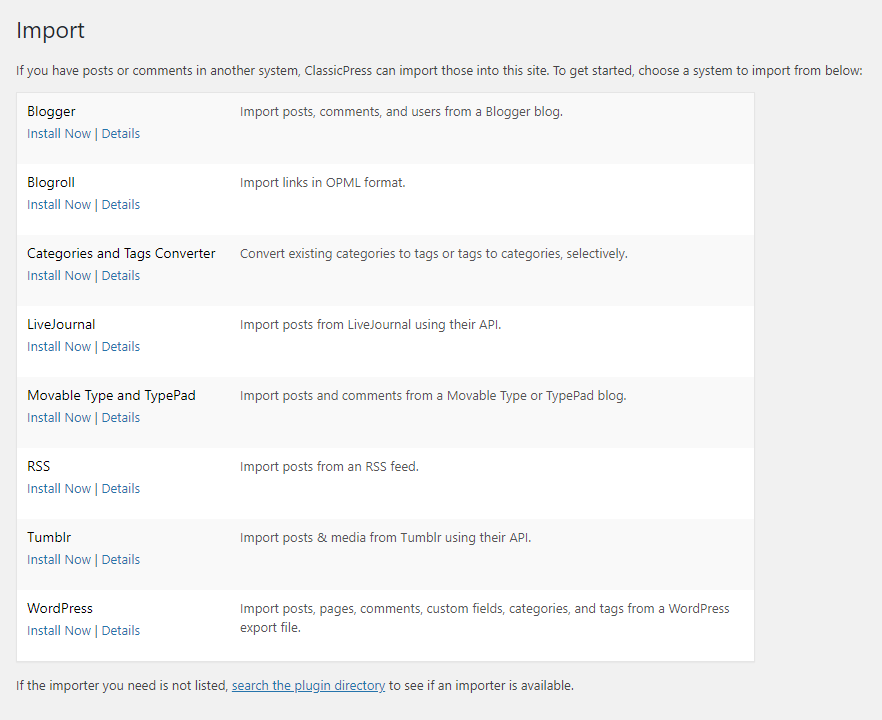 I assume that Wordpress was left in as an option for those who want to pull WP data into a CP site.
But shouldn't there also be an option for those wanting to import data from another CP site?
Just curious as to why this section was left unchanged. I guess there was a good reason.