Expected behavior
Previously added WP mod_rewrite rules should be overwritten by CP rules.
Current behavior
I have migrated a test install from WordPress to ClassicPress.
I then reset the permalinks but noticed the WP rules were still present in htaccess.
See attached.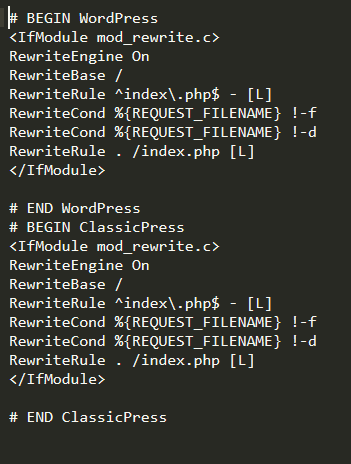 Steps to reproduce
Install WordPress
Migrate to Classicpress
Reset permalinks
Context
Although the migration is working perfectly fine, my spidey sense/ OCD dictates the WP rules should have disappeared.