When you join here on the forums, the first message in your inbox is from "discobot". Don't trash it just yet! The message leads you through a series of tasks as an interactive tutorial. You're encouraged to give it a go!
You'll learn some helpful tips for using the forum and you'll even earn a badge or two along the way. If you already deleted that initial message, no worries – here's how to start the tutorial.
Step 1: Click your avatar at upper-right, then click the envelope icon twice to open your inbox…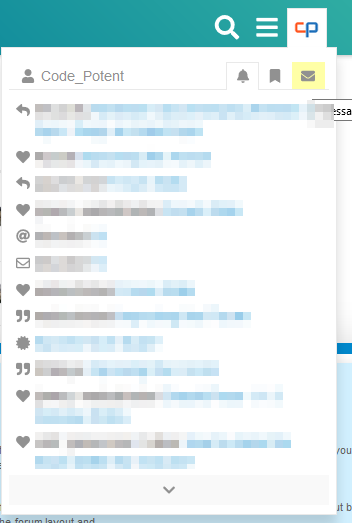 Step 2: Compose a new message to @discobot with any subject line…: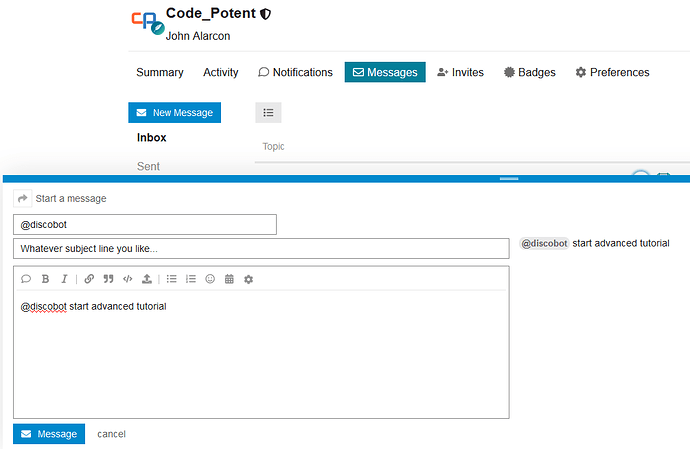 Step 3:
To do the basic tutorial, type the following into the message body:
@discobot start tutorial
…or…, if you already did the basic tutorial and want to do the advanced tutorial, type the following into the message body instead…
@discobot start advanced tutorial
Step 4: Click the blue Message button to send the message. Within a few seconds, a reply will come back which includes the respective tutorial.
Enjoy!