I see this on my dashboard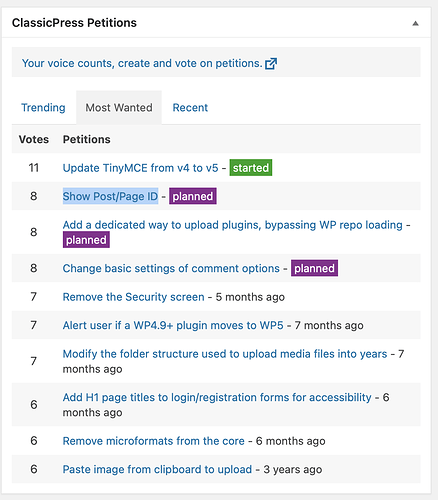 For example Show Post/Page ID - #12 by james is implemented, yet the dashboard says it is planned.
Is this only on my install or do others see this too?
If so, is this expected or a problem with the specific petition thread status or a bug in the code?