A small site cannot switch to CP. Everything seems fine (see screenshot), but apparently the process does never really take place (if I abort the process after having waited for many minutes, everything works as it used to do before the attempted switch.
Unable to understand why: same plugins as on another site that I was able to switch easily on another hosting (I removed an additional plugin, juts in case, but it didn't change anything). And on a test site with the same host, I was able to do a fresh install of CP without any problem.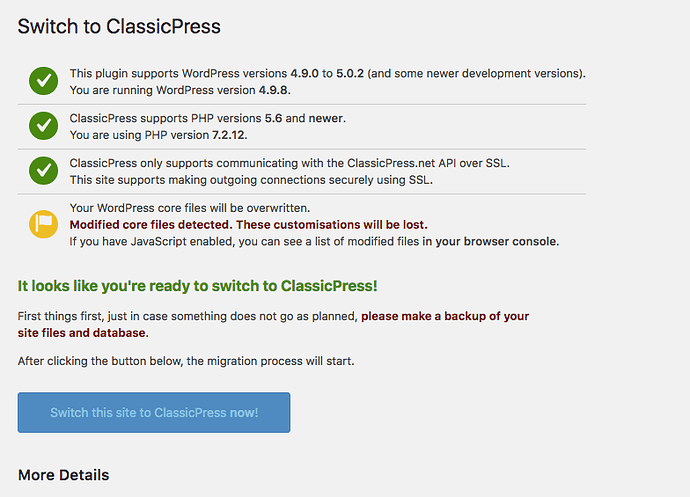 However, I think that I might have a possible lead. By default, this hosting company disables some functions. See screenshot. Are there some that I should temporarily enable for the switch to take place?