I reviewed this thread https://forums.classicpress.net/t/classicpress-1-0-2-via-composer/1586
I attempted making the change in composor.json, but it didn't work.
Expected behavior
I should be able to switch to CP
Current behavior
The dashboard identifies 2 issues stopping the switch. Composor.json and WP5.2.4.
Here are a couple of screenshots to help.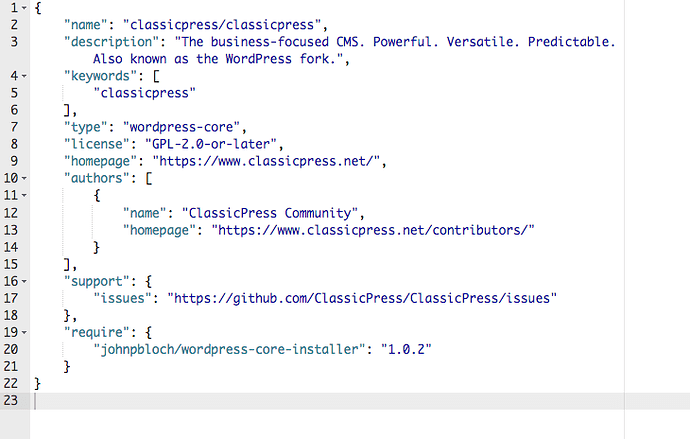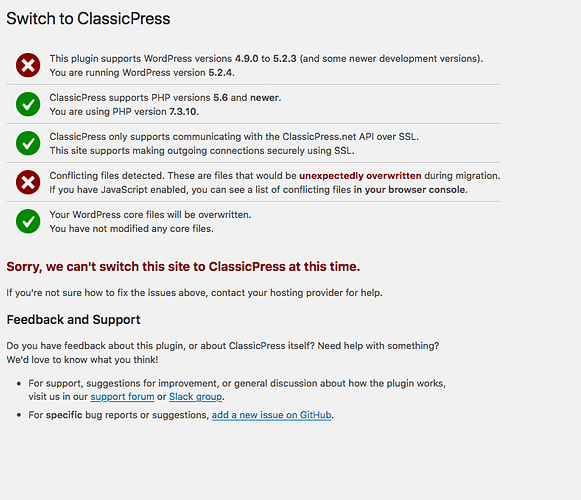 Is there a suggestion as how I can proceed with the switch? This is my test site. I've been communicating with Caldera Forms directly about Admin styles breaking with CP at Caldera v1.8.5 and wanted to give them access to the test site to experiment with.
Thank you!