I have a site that uses both Classic Commerce and ZP Image Control by @zigpress. Both use the Update Manager by @Code_Potent. We recently did an update to the CC version and when I was checking the images I found something strange happening in the "View details" section of the plugin. The one for CC looked like this: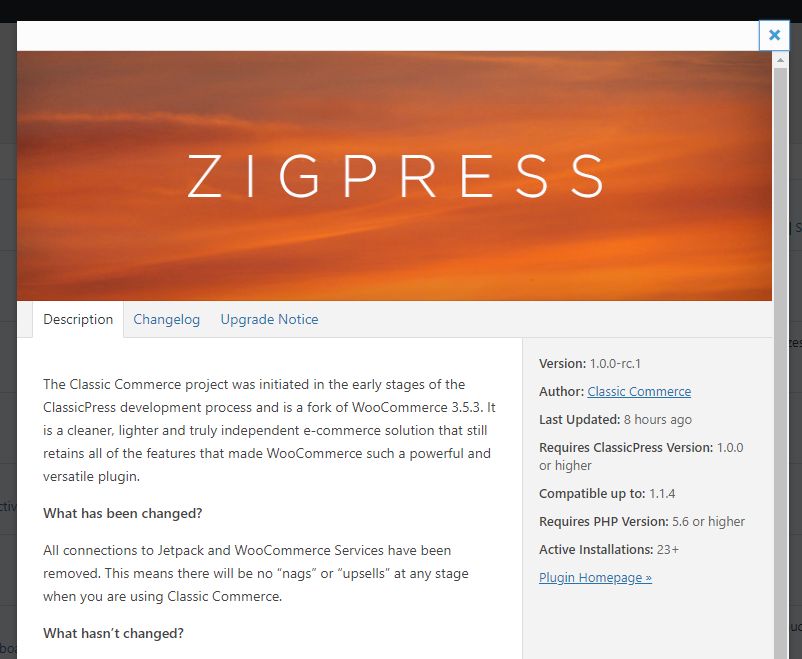 If I deactivate ZP Image Control it displays correctly: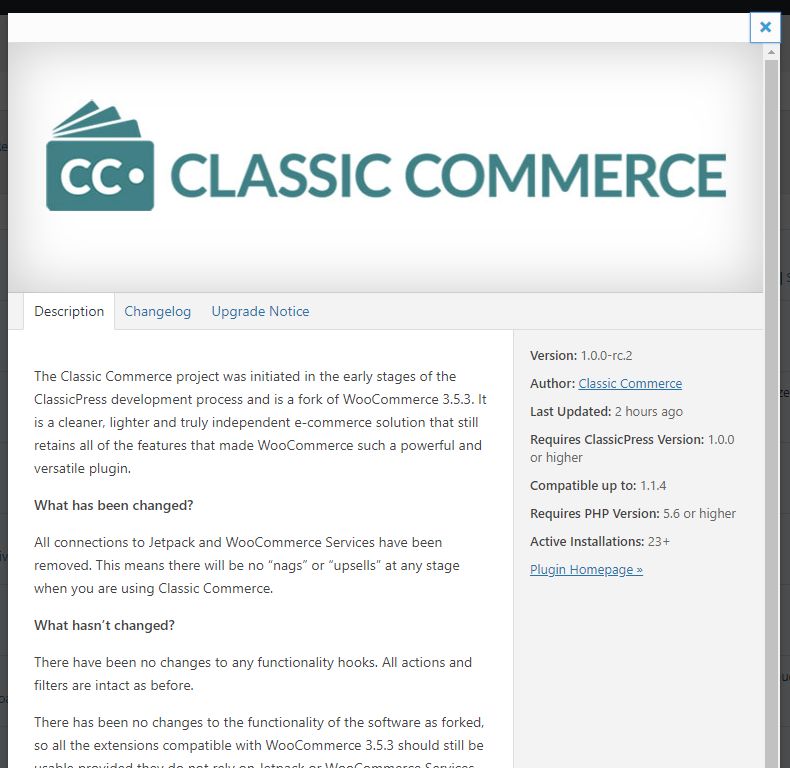 In fact, I can consistently switch between the two different headers by activating and deactivating ZP's plugin.
Any ideas why this is happening?